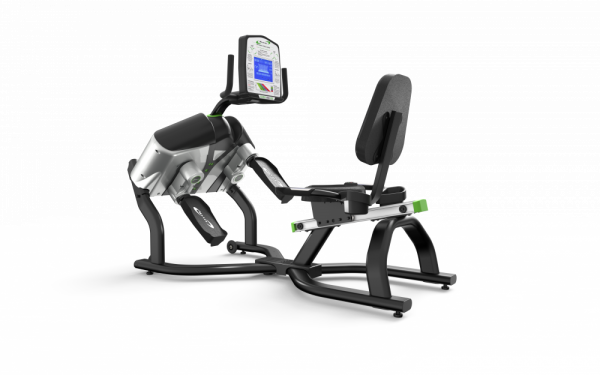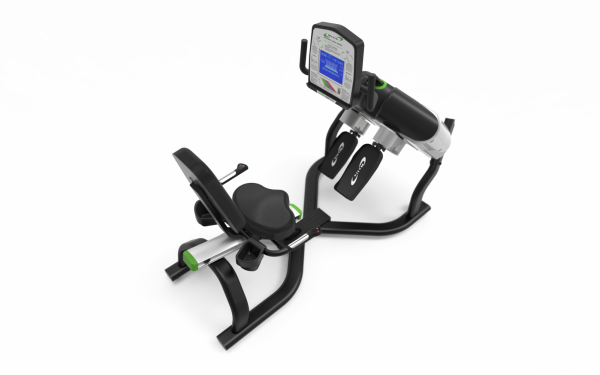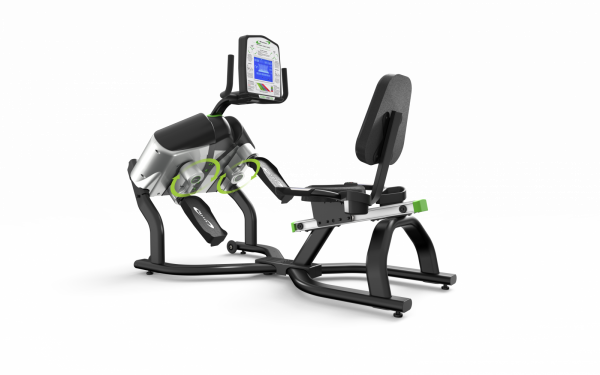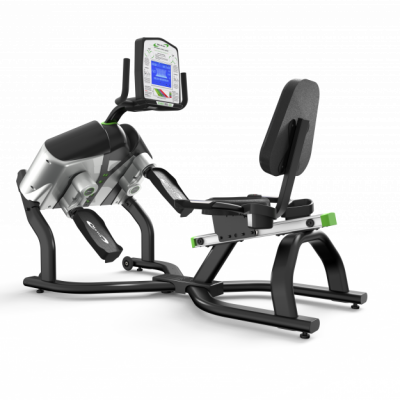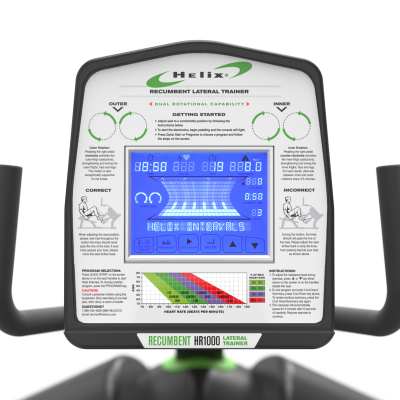 HELIX HR1000 RECUMBENT LATERAL TRAINER
$3,199.99
Bi-directional 360° multi-plane Helix Motion® provides complete core & lower body muscle activation (glutes, inner/outer thighs, quads, hamstrings)
Smooth, Gear-Driven, Maintenance-Free System
Oversized Touchscreen LCD Console
Real Time Feedback: Time, Calories, RPM, Distance, Pulse, Activity Level, Mets & Watts
Oversize Foot Plates
20 Levels of Electronic Resistance
11 Exercise Programs
Power Source Required
Most unique, compelling & effective residential recumbent fitness product available
Description
The recumbent lateral trainer for home use, with a smooth, gear-driven, maintenance-free drive system. The HR1000 features an oversized Touchscreen LCD console with fit programs and real time feedback: time, calories, RPM, distance, pulse, activity level, mets and watts. Electricity is required. The Helix HR1000 brings the power of recumbent lateral training into a residential setting.
360° Results: Unlike other cardio machines, Helix works the total lower body as it builds aerobic conditioning.
Glutes: The machine's intense focus on the Gluteus Maximus and Medius yields dramatic toning benefits.
Quads: Helix provides a zero-impact, yet powerful Quad workout.
Knees: Helix maintains and improves knee and hip functionality by safely targeting and strengthening the muscles that support these joints.
Stability/Fall Prevention: In a recent study, in just 4 months of moderate use, seniors were able to improve their lateral stability an average of 54%, thereby greatly reducing their risk of falling. Imagine the lateral stability gains you could achieve by using a Helix recumbent on a regular basis!
Inner Thighs: Helix does what traditional cardio machines can't, creating up to 42% greater activation of the Adductor muscles.
Outer Thighs: Sculpts the hard-to-target outer thigh by creating up to 43% more Abductor muscle activation than a traditional cardio machine.
Additional Features:
Bi-directional motion allows targeting of specific muscle groups, customizing workout focus
Integrated transport wheels make moving a snap
Convenient handgrip heart monitoring and workout controls
Ergonomic seat is both comfortable and supportive
4-point leveling system adjusts to provide stability on any flooring
SPECS AT A GLANCE
Unit Dimensions: 74″ x 36″
Boxed Dimensions: 42″ x 42″ x 43″
Unit Weight: 210 lbs
Max User Weight: 300 lbs
Warranty: 2 years parts, 1 year labor
Power Requirements: 120vac 50/60hz
Resistance Method: ECB flywheel Resistance
Levels: 20 Display:
Backlit LCD Touchscreen
Fit Programs: 11