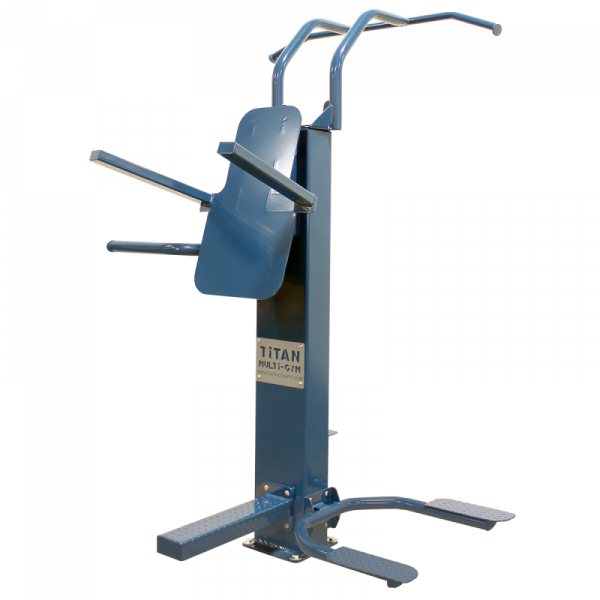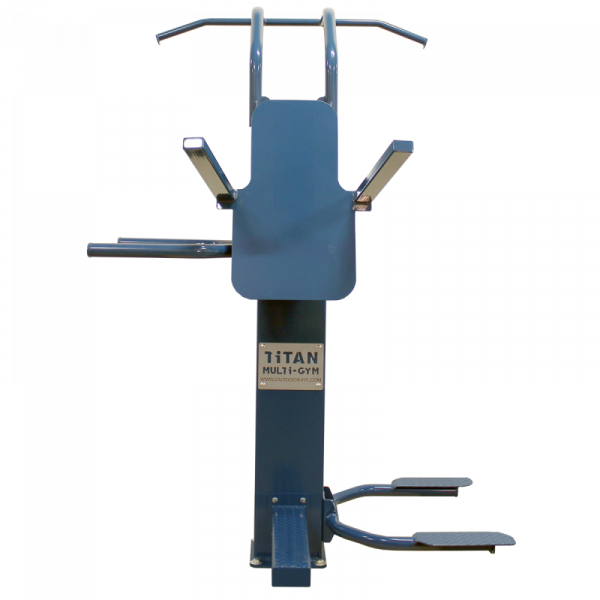 Outdoor-Fit TITAN MULTIGYM
Call for Price
The TITAN outdoor fitness multigym takes the basics of indoor commercial fitness equipment and delivers it to the outside world in a tamperproof, durable, and weatherproof package.
Compact, cost effective, and completely safe, the TITAN is designed for any fitness level or ability.
Description
FIVE BODYWEIGHT EXERCISE STATIONS
BIOMECHANICALLY CORRECT
The TITAN is designed with five different exercises, offering a great workout. Its multigym design allows users to move around the equipment in a circuit training format.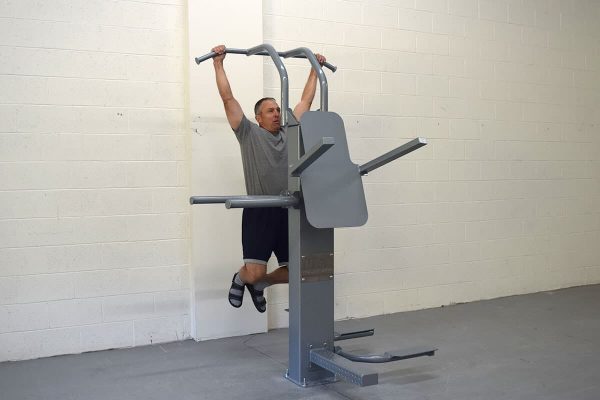 COMPLETELY TAMPERPROOF
SAFE FOR ALL ENVIRONMENTS
The TITAN has no moving parts, eliminating pinch points and entrapment areas. The TITAN's completely tamperproof design also means nothing can be removed from the unit.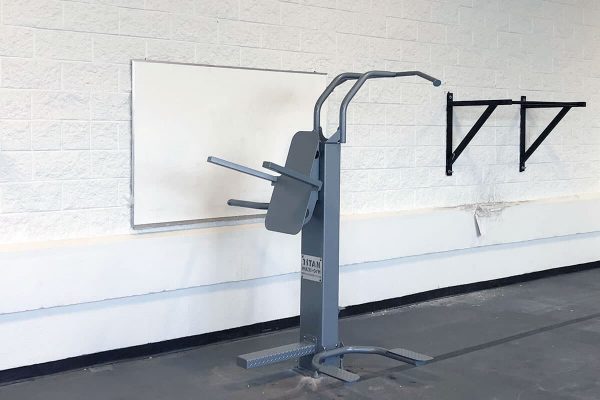 FOUR SIMULTANEOUS USERS
OPTIMIZE YOUR BUDGET
The TITAN helps you make the most of your space, with up to four people using the equipment at once.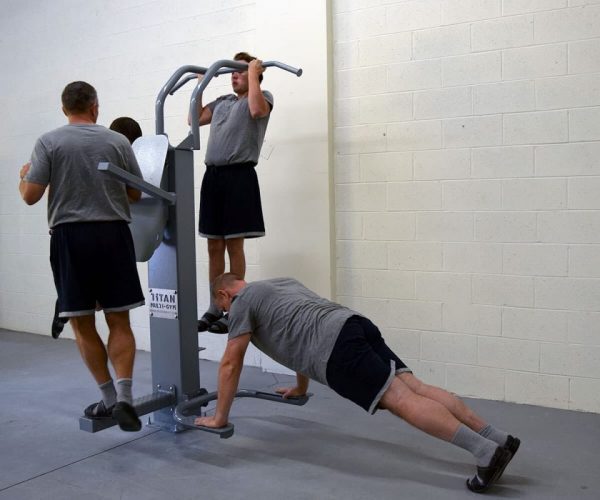 Features
Easy to install

All our units have been designed to make installation as quick and easy as possible. Every unit has all smaller components pre-installed by Outdoor-Fit and is always test built in house before shipping.

Built for real exercise

Designed with correct biomechanics, our outdoor fitness equipment provides real exercise value without the risk of injury for all fitness levels from beginner to athlete.

Low maintenance

Built with extra thick steel plate, heavy duty aluminium, stainless steel, and super durable polyester paint, low maintenance is guaranteed.

Weatherproof

Built rugged and durable, our multigyms can be installed anywhere – in an indoor facility or in the great outdoors.

Space efficient

Our multigym units provide multiple exercise stations for multiple users on one unit, packing a lot of fitness options into a small space. Our Everest Cardio Climber has also been designed to take up as little space as possible. Our equipment is perfect for pocket parks and small spaces.

Tamperproof

At Outdoor-Fit we only use rounded head stainless steel carriage bolts with all nuts and other hardware inaccessible on the inside of the padlocked center column. Proven in some of the harshest environments around the world.
Exercises
The TITAN has a small footprint to make the most of your space! The TITAN has five exercise stations: the Chin Up Bar station with assist footplate, Vertical Abdominal Knee Raise station, Dip station, Elevated Push Up station, and Calf Raise station. These five exercise stations provide a biomechanically correct workout.
Specifications
Video