Albert & Paula Kessler, Owners & Founders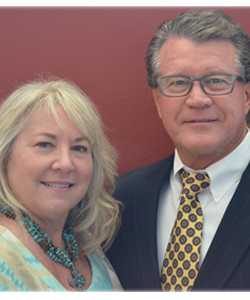 In 1981, Albert and Paula founded HEST Fitness Products (Health Equipment of South Texas) in Corpus Christi. What began as a hobby, developed into a full service business as Albert discovered a void in the fitness industry that needed to be filled. Albert's previous welding experience enabled him to design and build prototypes; he then discovered that there were manufacturers in the U.S. already making the quality equipment he was seeking. This enabled the young company to change their focus and direct it towards educating its customers and providing unmatched service. Albert and Paula understand that the best way to serve the customer is to employ the best people in the industry, maintain high standards of product quality, and to strive to always anticipate and exceed the customer's expectations. The team members at HEST Fitness Products strive to maintain the company's dynamic growth and make their standards of quality and excellence available to everyone!
HEST has since expanded into other cities and still remains a leader in the specialty fitness industry for almost 35 years!
Joseph Gonzalez, General Manager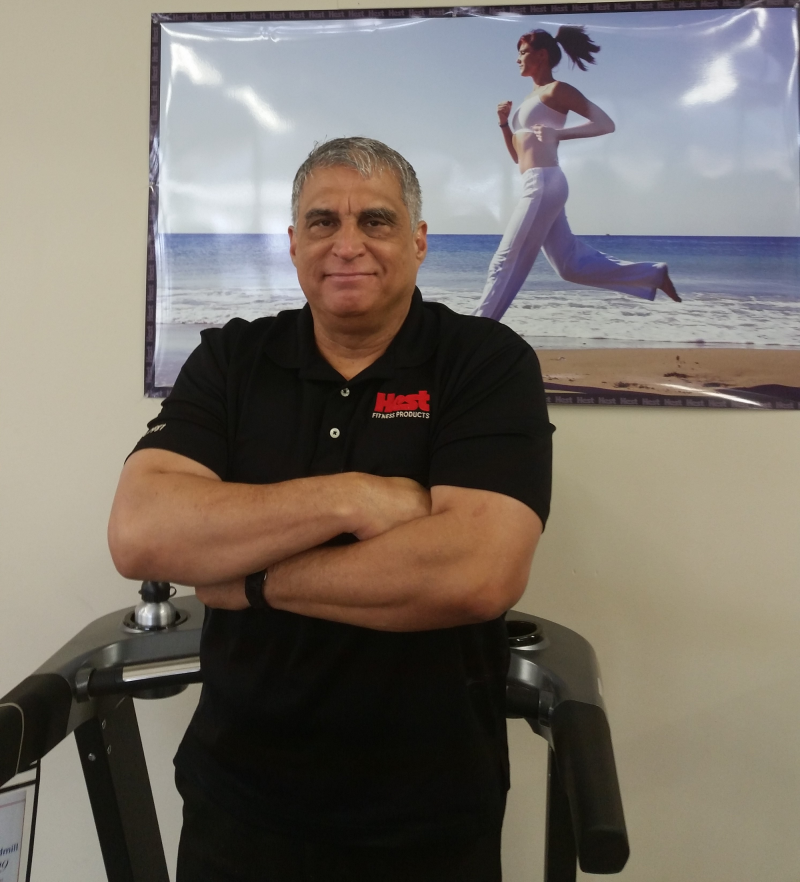 Exercise and Sports have been a constant in my life since I was a child. From competitive baseball to track and football year round, I would have never had time to even think about a computer or cell phone! At 19 years of age I was a Collegiate All-American at Blinn College, which led to me being drafted by the Montreal Expos, which in turn started my 10 year 1000 plus game career in Minor League Baseball. After traveling many miles and meeting many people, I learned and grew to appreciate everything that life has to offer. After studying
Exercise Science at McNeese State University I have accrued 24 years of fitness sales experience and 27 years of retail management experience. Working at Hest and in the fitness industry is my passion and serving our customers and employees has been an honor and privilege.
Steve Byerley, Fitness Consultant, Corpus Christi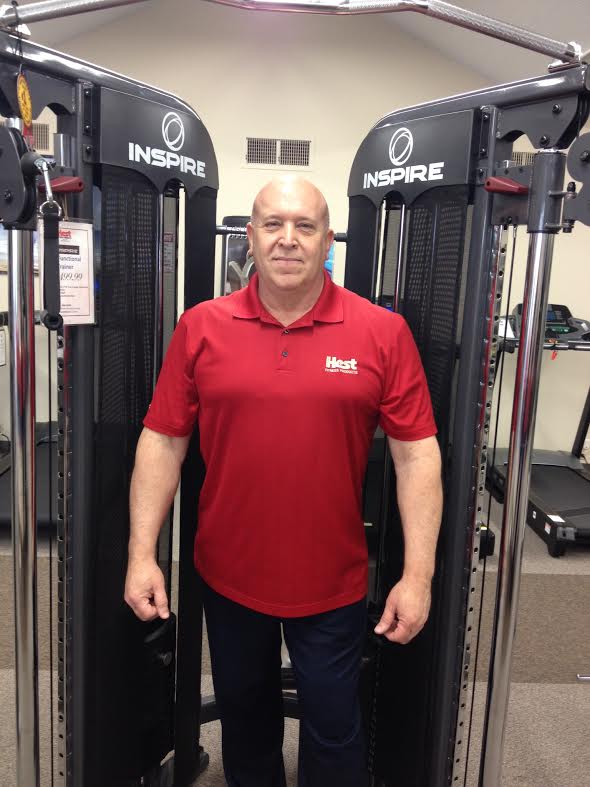 I was blessed in 7th grade to have a coach (Coach Warner) who started me out on a consistent daily workout regimen; I have never stopped working out since. As I am approaching 58 years of age, I'm carrying a resting pulse in the low 70's, a blood pressure close to perfect and I am still a competitive arm-wrestler, which I also started doing in the 7th grade. I have 30 years of experience in the fitness industry, that which includes opening my own health club in 1985, merging it with a larger health club one year later and then managing it for the next three years. I left that club to come work for Hest Fitness Products in September of 1989. I met Albert Kessler (Hest Fitness Products owner) when we worked at American Health Studios in the 70's. To work there you simply had to be one of the best built guys in town, have extreme knowledge of physical fitness, and enjoy sharing that knowledge with every club member. In my 30+ years in the industry, I have assisted thousands of folks in achieving their personal fitness goals, aided in rehabbing minor to severe injuries, and consulted on setting up fitness rooms for homes and many other commercial settings. Some of these settings include: health clubs, personal training studios, physical therapy clinics, martial arts studios, company employee wellness centers, junior high & high school weight rooms, major college rec centers, apartment & hotel fitness rooms, etc. I have been called on to train power lifters, body builders, boxers, & arm wrestlers. I love the fitness industry and I love sharing what I have learned in over 40 years of living the fitness & athletic lifestyle. I look forward to sharing with you soon.
Michael Cisneros, Fitness Consultant, Corpus Christi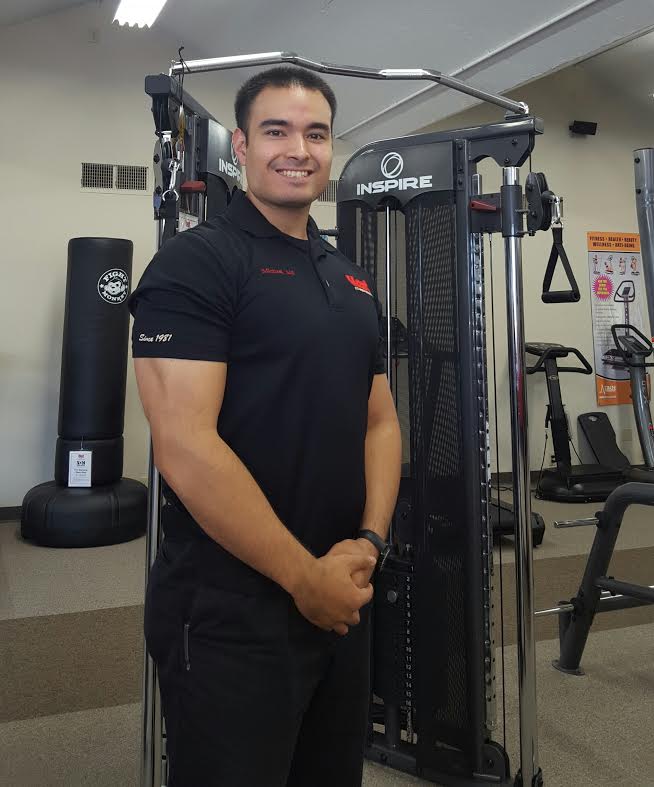 Michael was born and raised in Corpus Christi, TX. His passion for health and wellness has driven him towards a career to motivate and inspire people to reach their fitness goals. He graduated with his Master's in Kinesiology from Texas A&M University-Corpus Christi in May of 2015. While pursuing his Master's, he worked full time gaining experience in weight loss management, injury rehabilitation, 1-on-1 coaching, injury prevention, strength & conditioning, Olympic weight lifting, and fitness consulting/exercise prescription. Michael enjoys Olympic weight lifting and trains 6 days/wk. Doing so provides him with the insight and clarity necessary to intuitively help you reach your fitness goals.
Edgar Santana, Store Manager, McAllen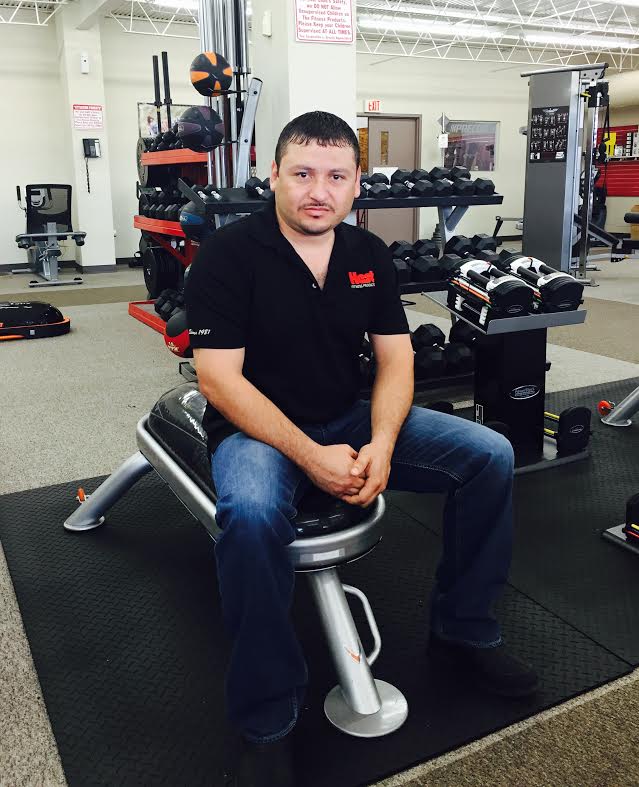 Edgar Santana is a happily married, father of two, who has consistently demonstrated a high level of work ethic and determination throughout his career at Hest Fitness Products. Ever since he started with the company, he has worked his way up the Hest ranks. He began as a delivery and installation technician in 2006, earned himself a spot on the showroom floor as a fitness consultant in 2010, then became the new store manager of the Rio Grande Valley in 2014. Edgar's dedication to his customers in the U.S and Mexico has proven that he is the go-to-guy for fitness products and advice, so people have grown to trust his knowledge and expertise. Not only does he enjoy working for Hest Fitness Products, but he also enjoys his time off with a variety of hobbies, whether it's traveling, taking his mountain bike out for a spin or hunting.
"Stop saying I wish and start saying I will." -Anonymous
Alfonso "Al" Guzman, Service Technician, McAllen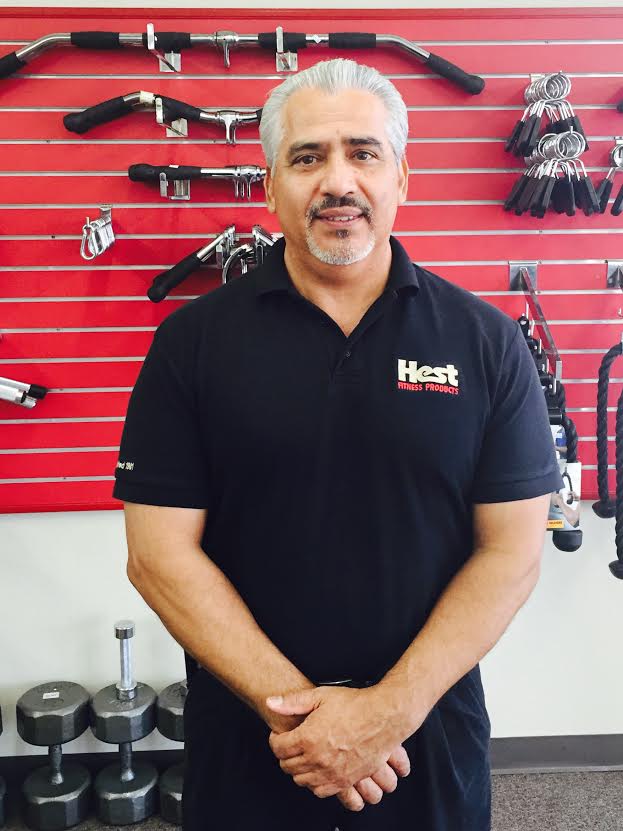 I have been in the fitness industry for 23 years. I came to work for Hest in 1993 in the delivery/assembly department and after nine months, I advanced into the store manager position. I served as the McAllen store manager from 1994 to 2009, left for one year and then rejoined the team as the Service manager. I have been back with Hest Fitness since 2011 and have since been certified through the Precor Service Team in cardiovascular equipment and entertainment systems. I guess you could say I know the ins and outs of this business.
Roland Untalan, Service Technician, San Antonio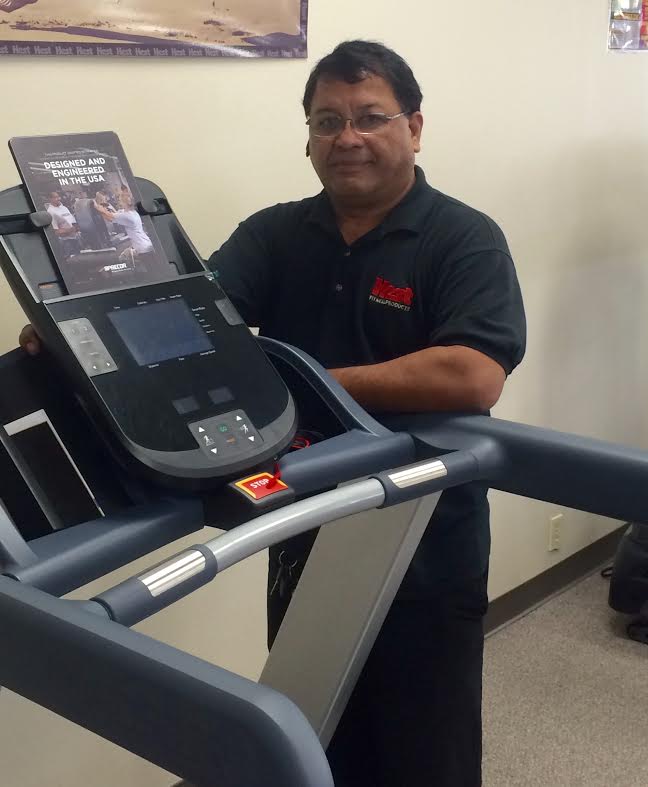 Roland has been working at Hest for the last three years. Prior to joining our team, he was in IRAQ and Afghanistan for six years doing a variety of jobs and most recently, he was repairing gym equipment for our U.S. troops. Roland served in the United States Marine Corps where he was able to travel around the country and as far west as Japan and Korea. He also has an extensive background in sales.
Roland currently resides in San Antonio, Texas with his wife, two daughters and five grandchildren.
Eric Robinson, Store Manager, San Antonio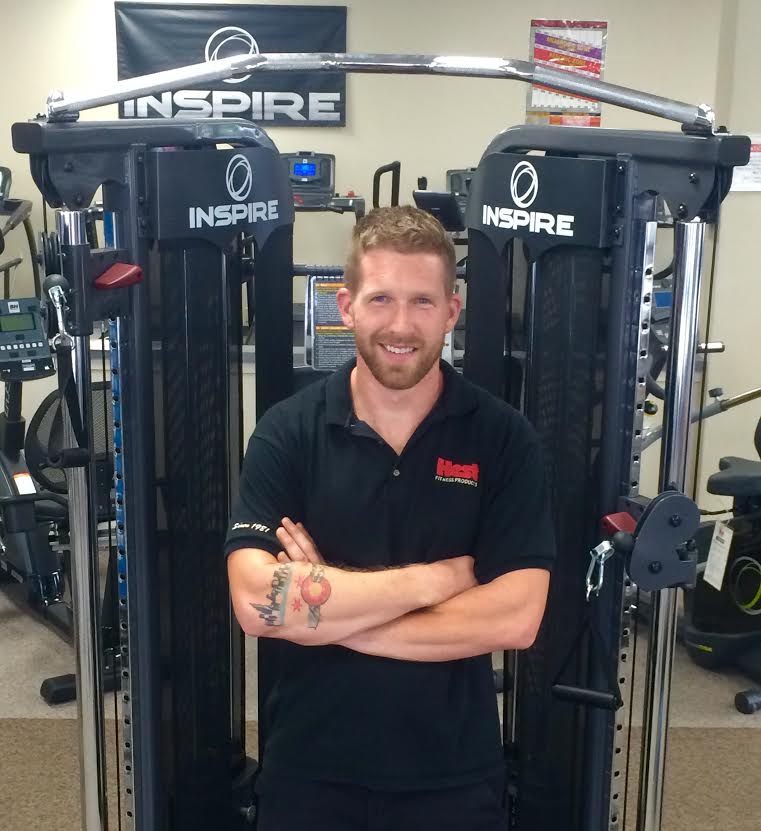 A recent transplant to San Antonio from Colorado, I have worked in fitness for several years. I enjoy getting outside, going camping, rock climbing, and running.