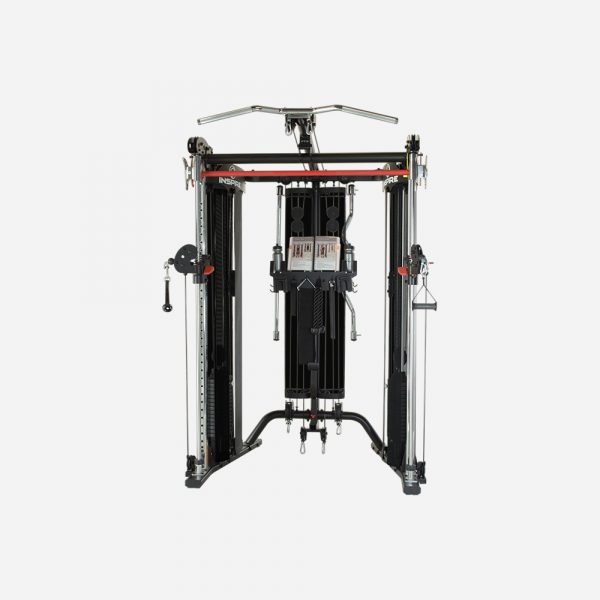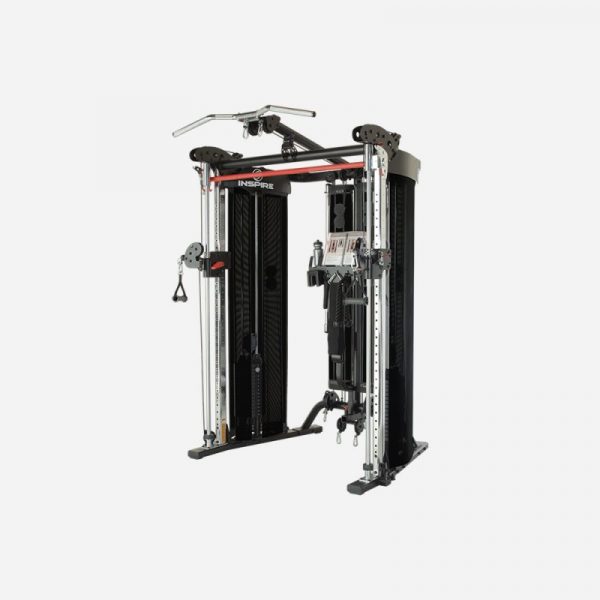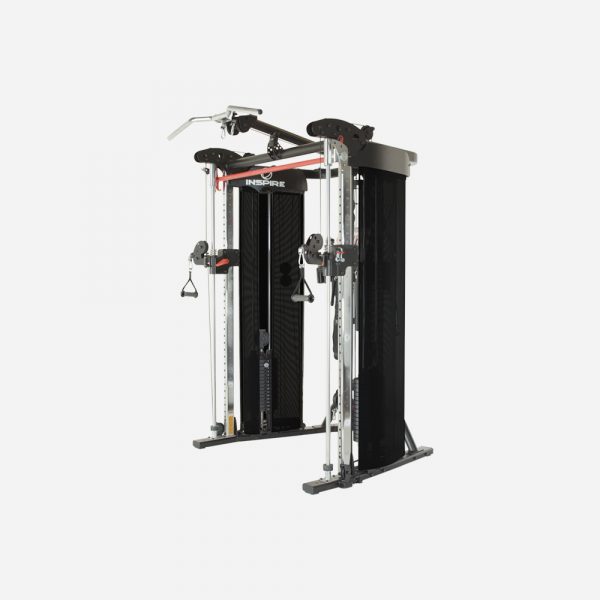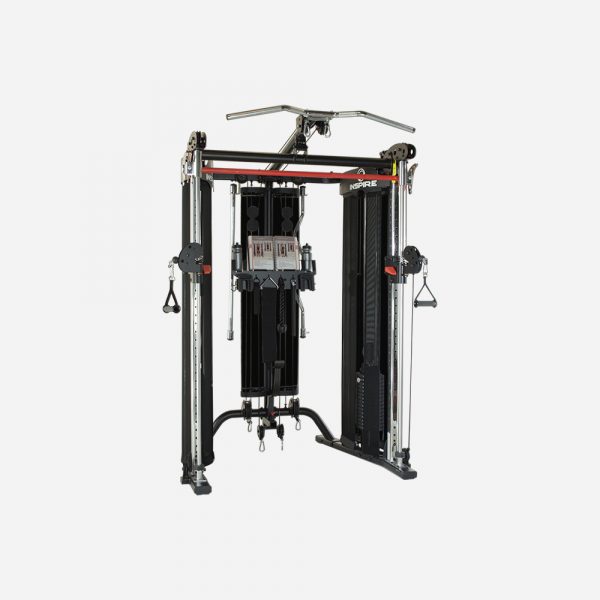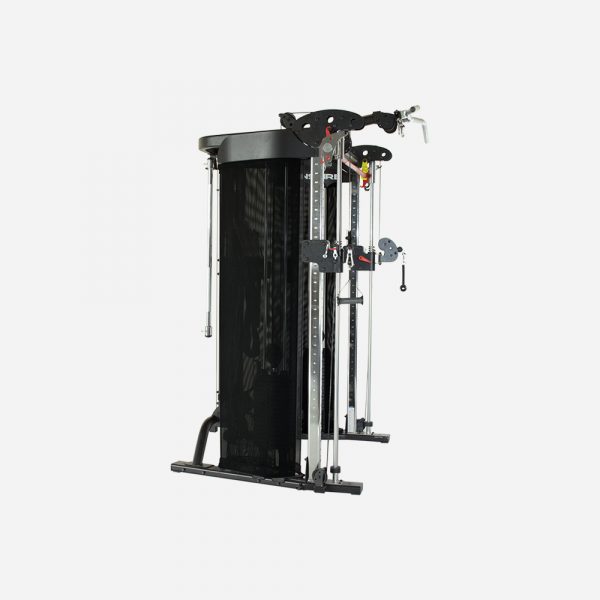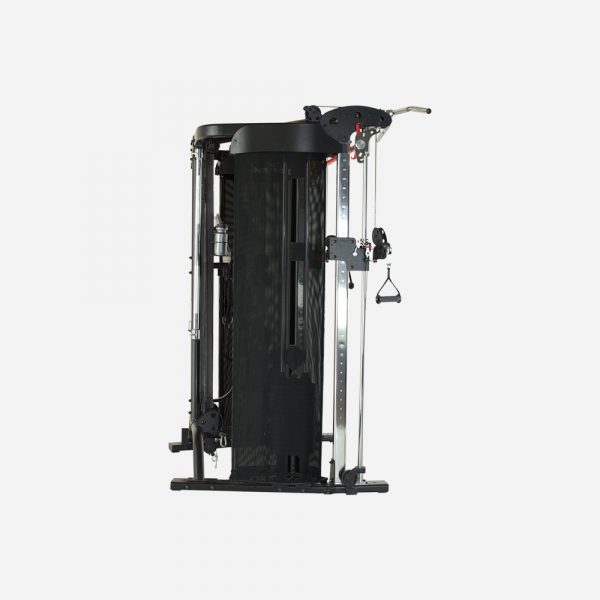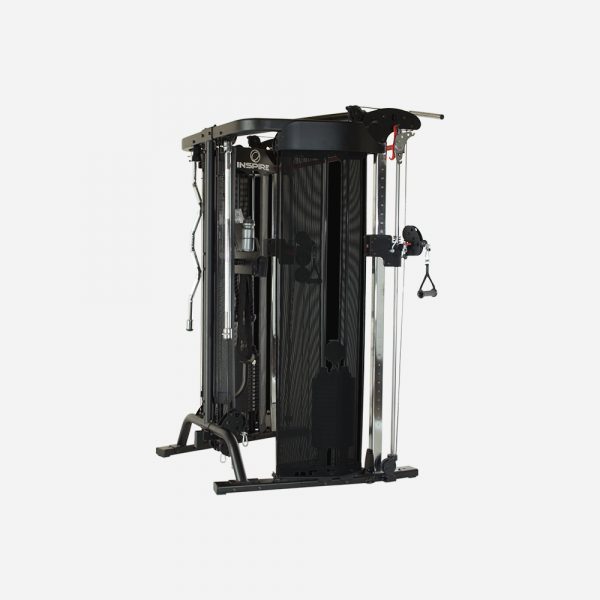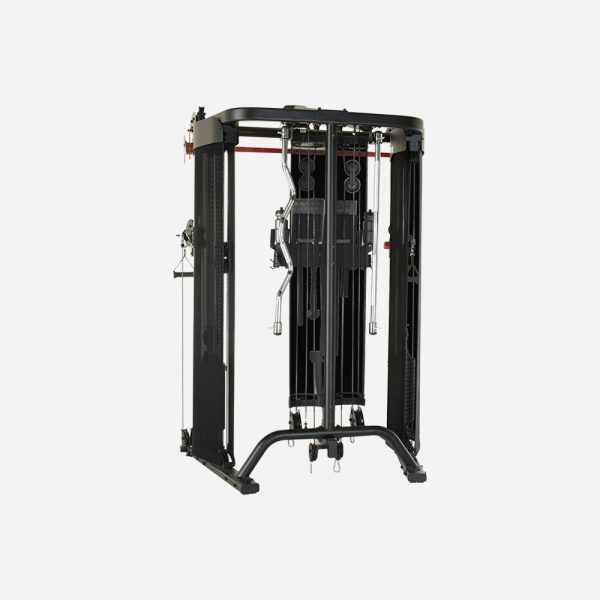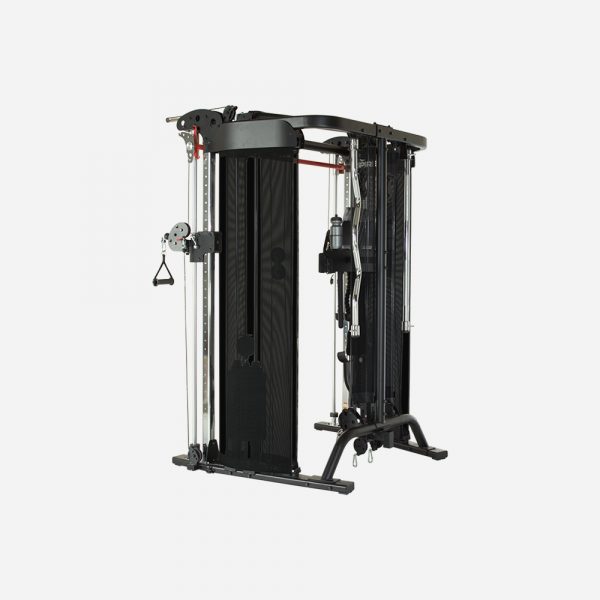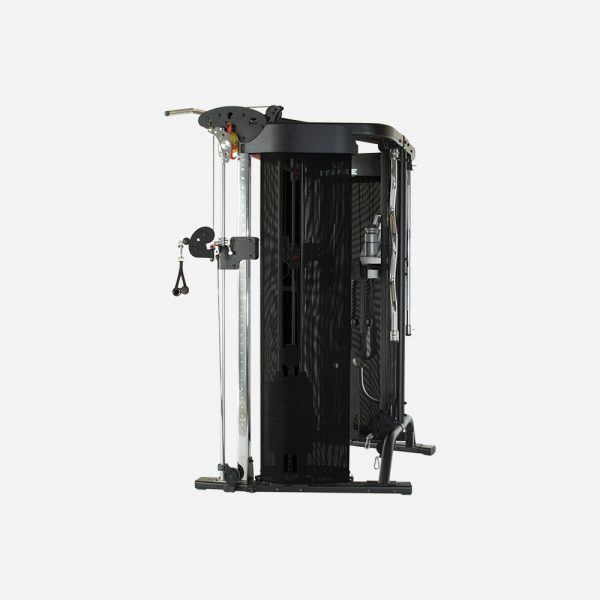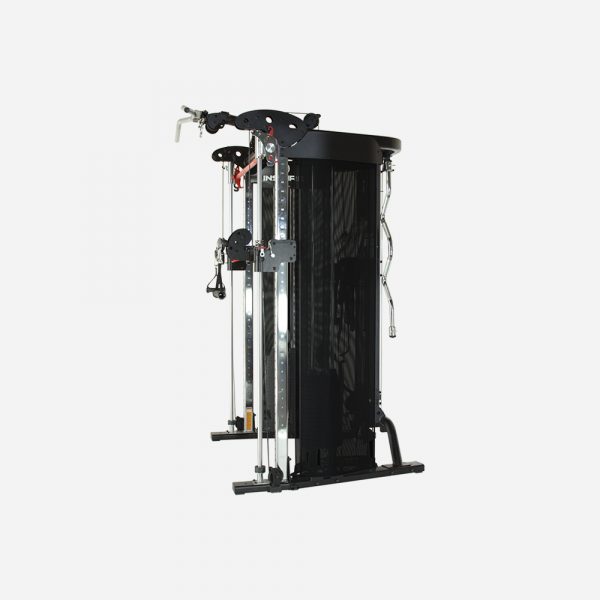 INSPIRE FT2 FUNCTIONAL TRAINER
$5,799.99
A one-of-a-kind Smith Machine & Functional Trainer all in one with pull up bar, smith bar, dual weight stacks, & 6 pulleys.
FT2 Functional Trainer shown with optional bench, SCS Bench.
Description
The FT2 brings the entire gym to you. It's equipped with 2 upgradable weight stacks, 2 sliding pulleys, 2 upper pulleys, 4 lower pulleys, a selectorized smith bar, a pull up bar, & a complete accessory kit.

THERE'S NO NEED FOR PLATES
The unique selectorized Smith Bar on the FT2 is directly tied into the weight stacks. There's no need to load and unload olympic plates to change your weight, just move the pins.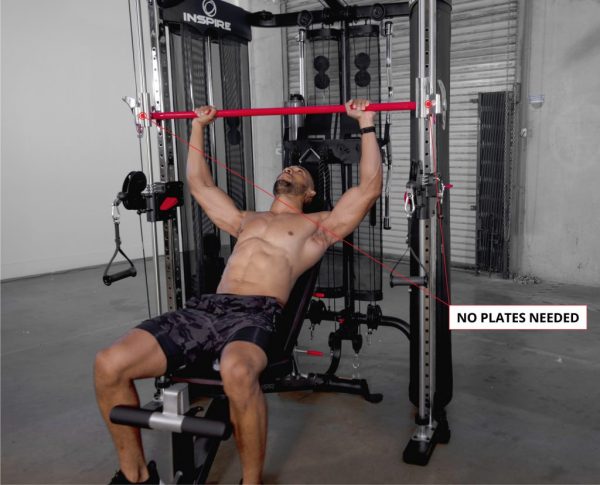 Features
Tablet Holder

The FT2 comes standard with space for water bottle and tablet storage. Safely stow your phone or tablet during workouts.

Accessory Storage

A built-in accessory rack saves you space and makes it easy to stay organized from one workout to the next.

Weight Upgrade

It's made with dual 165 lbs weight stacks, but can be upgraded with an additional 50 lbs on each stack by purchasing the Weight Stack Upgrade (x2).
Specifications
Frame: Heavy-duty round & rectangular steel
Color: Matte Black, Chrome
Finish: Electrostatic Powder Coat
Customized Seat: Adjustable seat height & 3-point back tilt
Bearings: Precision Steel balt system
Weight Stacks: 2 x 165 lbs (1:2 ratio for 82.5 lbs per pulley) {85 lbs max with 5 lbs Add-On Weights}
20 lbs smith bar (190 lbs max with smith bar, before weight multiplier)
Optional Weight Stack Upgrade – 2 x 50 lbs, (110 lbs max per pulley)
Weight Multiplier: Doubles weight for heavy lifters, while using the smith bar
Included Accessories: Tricep Rope, 2 x Rubber D Handles, Straight Bar, EZ Curl Bar, Ankle Strap, 2 x Water Bottles, Mutli-Function Belt, Sport Handle, 2 x 5 lbs Add-On Weights, & Exercise Booklet
Optional Add Ons: 2 x 50 lbs, 2 x 5 lbs (107.5 lbs max per pully, 460 lbs max on smith bar), Bench, Preacher Curl Attachment, Leg Ext/Curl Attachment, Ab Bar
Resistance Ratio: 1:2
Muscle Groups: All
DIMS (W X L X H): 61 in x 58 in x (Min) 83 in (Max) 88 in (155 cm x 148 cm x 211/224 cm)
With Optional Bench: 61 in x 89 in x (Min) 83 in (Max) 88 in (155 cm x 226 cm x 211/224 cm)
Weight: 825 lbs
Warranty
Residential: Limited Lifetime on frame and all parts
Light Commercial: Limited 10y frame and all parts
Videos