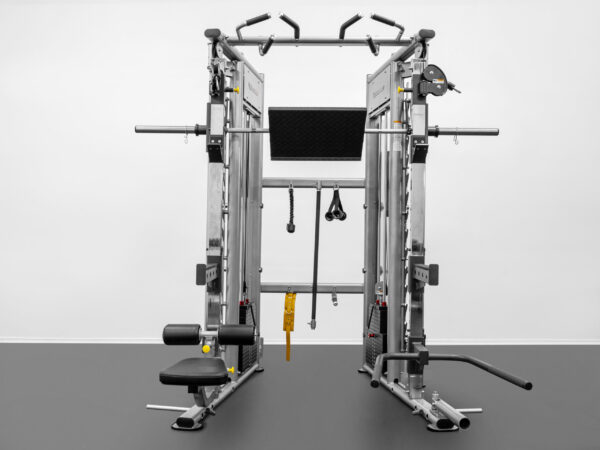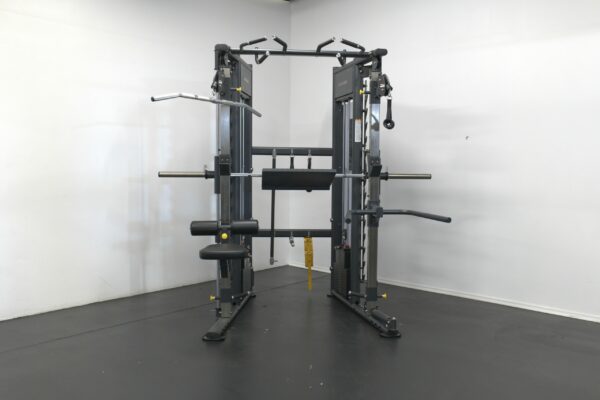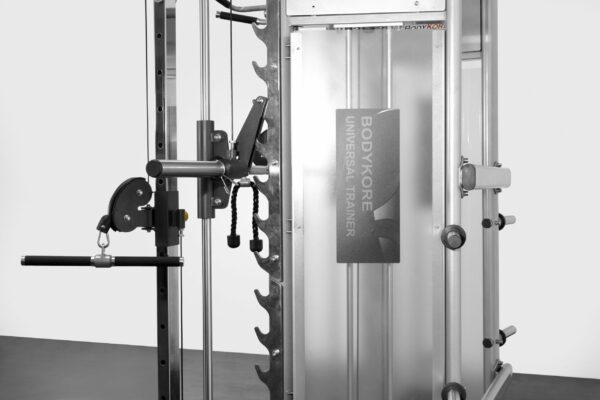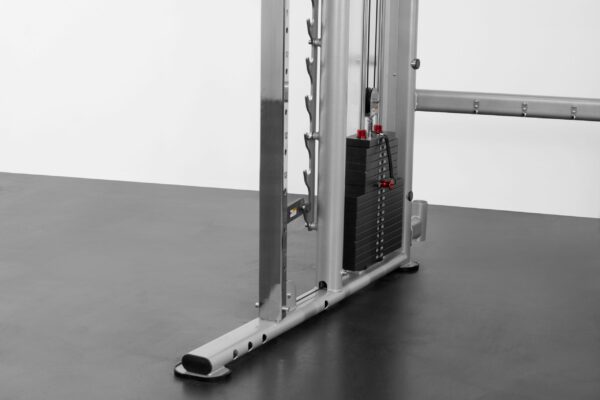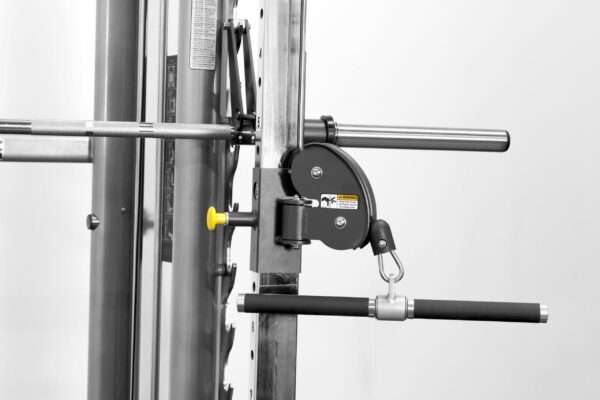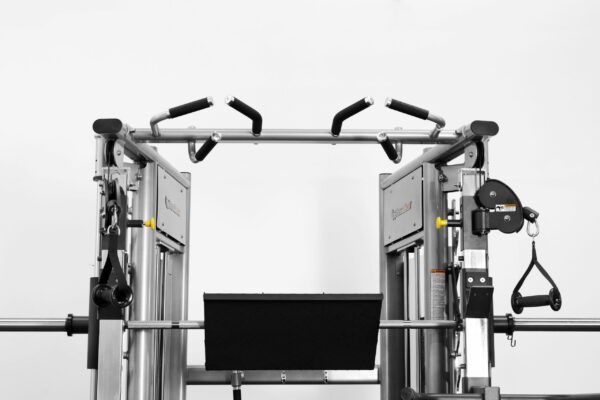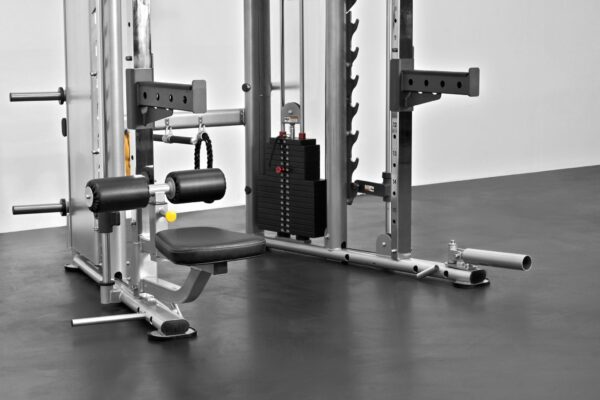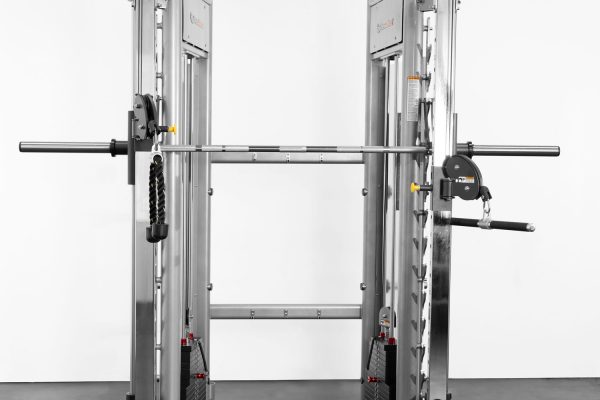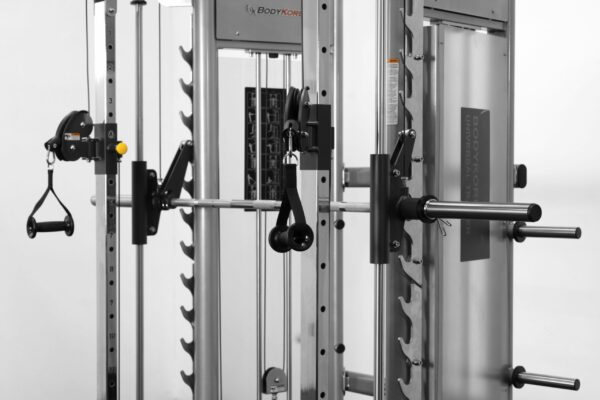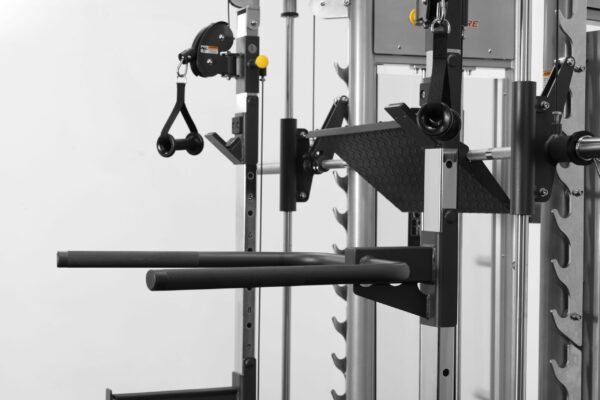 BodyKore Universal Trainer (MX1162)
$6,499.99
Like its name, The Universal Trainer is truly an all-in-one training system. This inviting apparatus reinvents a piece of equipment we have grown familiar with and adds a natural feeling that compliments the body's movement. The Universal Trainer's innovative space saving design takes multiple pieces of equipment and combines it into a single all in one unit. Whether its free weights, resistance training through cable resistance, body weight movements or heavy leg presses, this is a one of a kind machine that can be the sole piece of equipment for any facility.
Description
The BodyKore Universal Trainer is an all-in-one home gym. This essential machine can provide your home gym with one piece that allows you to achieve multiple exercises, movements & results. This versatile unit features a dual adjustable pulley system, smith machine, multi-grip pull up bars, weight pegs and bar storage, Inverted leg press add on & so much more. The Universal Trainer is constructed of heavy gauge rolled steel tubing, high quality cables and pulleys, 2x 220lb Steel Stack Weight Plate sets and a counter balanced bar for the Smith Machine.
By the limitless exercise options and movements, this machine pushes you to achieve your fitness goals and see real results. The high-quality cables and pulleys allow you to complete your exercises smoothly. The counter balanced bar for the Smith Machine, lets you accurately control how much weight you want to train with. This weight system gives you a wide range of weight choices for diverse sets of exercises. All your workouts can be done with ease and in the comfort of your home by this one machine.
Multi-Functional All-in-One Versatile Unit
Dual Adjustable Pulley System
Smith Machine
Multi-Grip Pull Up Bars
Half Squat Cage Function (Bar Hooks and Spotters)
Accessories Storage
Weight Pegs and Bar Storage
Included: Half Squat Cage Function (Bar Hooks and Spotters), Cable Attachments (2x Cable Handles, Double Bar, Tricep Bar, Tricep Rope, Ankle Strap), Land Mine, Lat Pull Down Seat Add-On, Dip Bar
Add Ons (Optional):- Bar Holder, Inverted Leg Press Add-On, Weight Extender
Specifications
Features
Videos