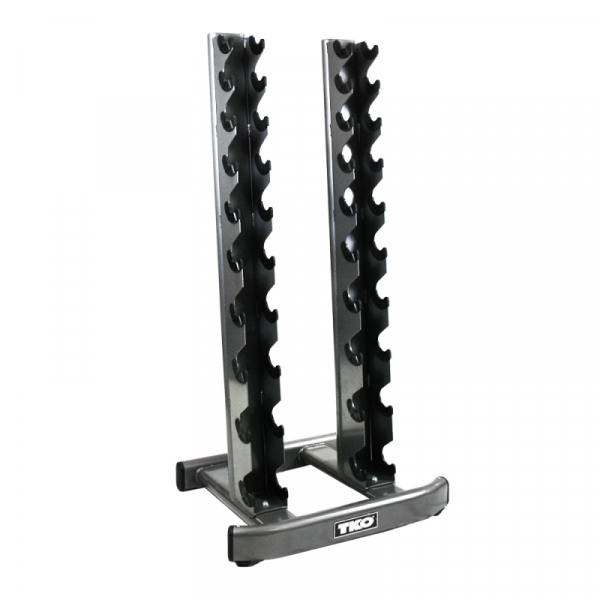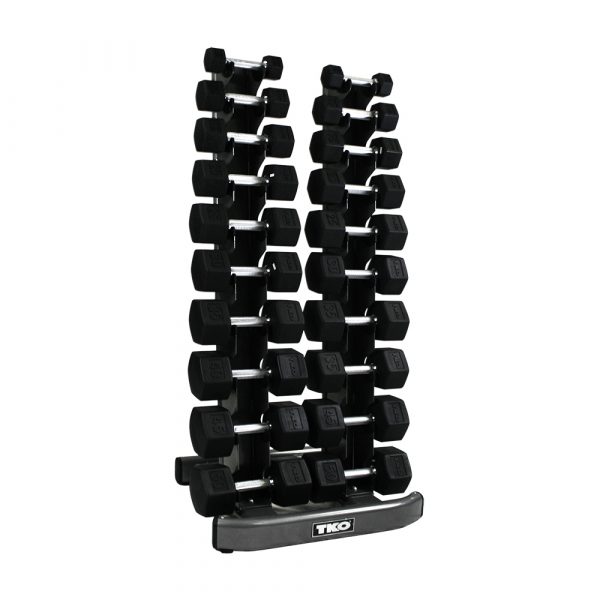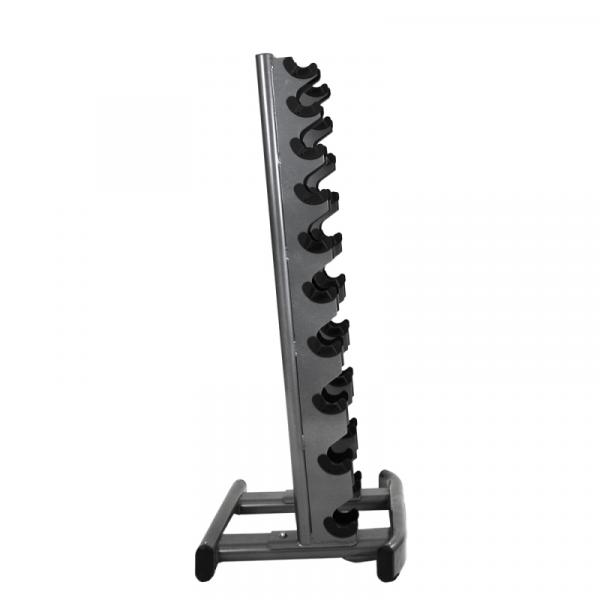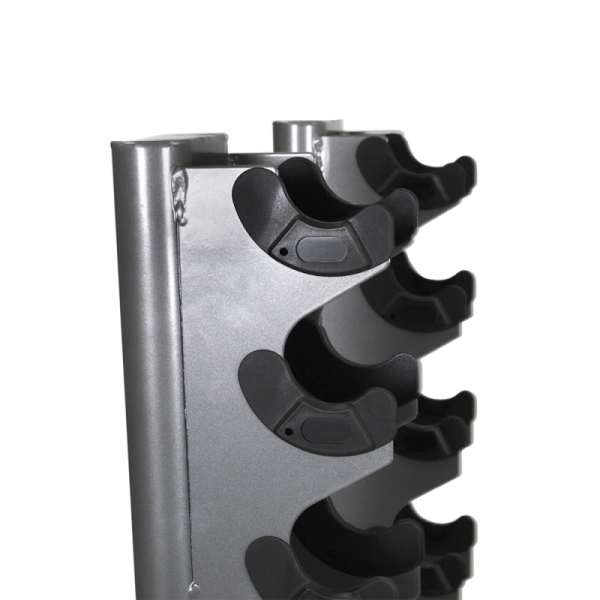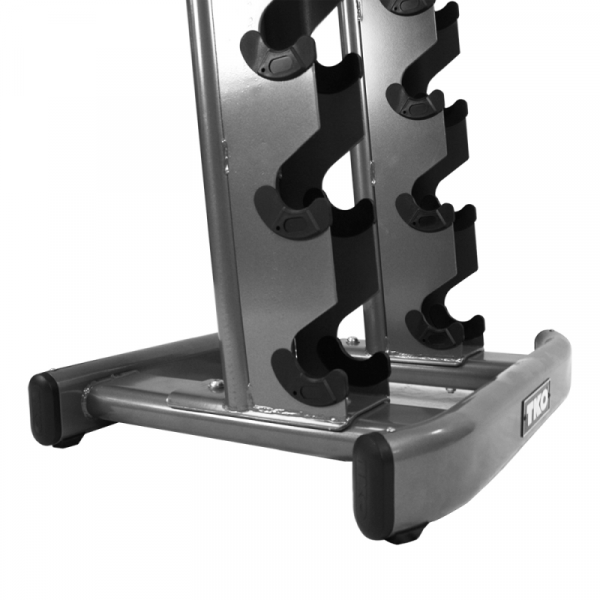 TKO 10 PAIR VERTICAL DUMBBELL RACK (840VDR10)
$682.99
The TKO Storage Solution racks provides a variety of options to clean up your facility. From Dumbbells to stability balls, TKO can find the right option for you in a high-quality and simple design that offers an easy on/off use for all.
Description
The TKO 10 Pair Vertical Dumbbell Rack is designed to hold 10 pairs of TKO 814TXR dumbbells. TKO dumbbells are ideal because of their single solid design and rubber casings.
The sizes of the TKO dumbbells intended for use with this rack range between 5-50. Adhering to the size 50 limit is important, as overloading your dumbbell rack can create a safety hazard for you and for your equipment.
Frame: Unique, patented, front load design for removal with ease
Cradles: Injection molded to protect dumbbells
Capacity: 10 pairs of the TKO 814TXR dumbbell 5-50lbs
Labels: Easy to read number decals for dumbbell placement
Dimensions (LWH): 29″ x 24″ x 62″ (74cm x 61cm x 157cm)
Product Weight: 100 lbs (45kg)
Weight Stack: N/A
Frame Color: Graphite
Warranty Frame: 10 years
Warranty Parts: 1 year